Como anda seu processo de orçamento
de despesas atualmente?
Quando falamos em processo de orçamento de despesas, é comum logo pensar em esforço de consolidação de planilhas, pouco tempo para análise, complexidade e maior participação da organização na elaboração e revisão.
Todo esse processo limita as decisões de negócio, graças às alterações de mercado, e coloca a sua equipe em um processo mecânico demorado e pouco eficiente
Mas, com o avanço tecnológico e o aparecimento de soluções mercadológicas digitais, a estrutura de organização desse orçamento pode ser modificada.
É o que nossa solução,
a Budget, faz.
Permite identificar, acompanhar e reagir às variações entre o que é orçado e o real, dentro do tempo desejado, sem grandes preocupações e de forma rápida.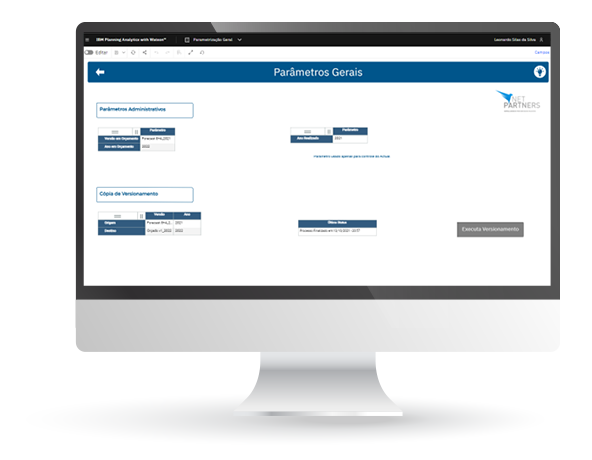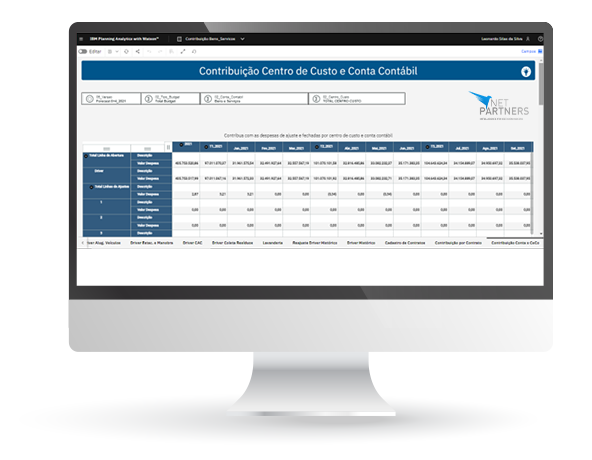 Outra vantagem é o total domínio dos vetores de sucesso do plano e dos eventuais impactos em suas alterações, com rápida resposta às mudanças do ambiente de negócios e foco em análises, reduzindo o esforço de preparação do material e controle das versões de cada plano e responsáveis por cada planejamento.

As soluções da Netpartners garantem agilidade, segurança, acuracidade e escalabilidade em parceria com a plataforma IBM Planning Analytics with Watson.
IBM Planning Analytics with Watson é uma solução baseada em IA para o planejamento financeiro e operacional contínuo e integrado em todas as unidades de negócios de uma empresa, tudo em um só lugar e superando os limites do planejamento manual.
A Netpartners é reconhecida como IBM Golden Business Partner, com foco justamente na plataforma Planning Analytics with Watson, a fim de efetivar a transformação digital de todos os clientes que atende.