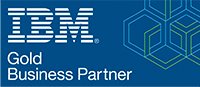 Seu processo de orçamento de despesas atual…

Exige muito esforço de consolidação de planilhas e consistências, reduzindo o tempo para análises?

É complexo e restringe uma maior participação da organização na elaboração e revisão do orçamento?

É um limitador para antecipar decisões de negócio em função das alterações de mercado?

Permite identificar, acompanhar e reagir as variações entre Orçado vs Real no tempo desejado?
Veja como a transformação digital pode agilizar o seu processo de planejamento de despesas.

COLABORATIVO
Promova o engajamento da organização na criação do plano e tenha visibilidade da evolução do processo

VERSÁTIL
Não importa a complexidade da sua Organização e o método de orçamento que você utilizar.

ASSERTIVO
Tenha total domínio dos vetores de sucesso do plano e dos eventuais impactos em suas alterações

ÁGIL
Reaja rápido às mudanças do ambiente de negócios, focando em análises com reduzido esforço de preparação

RASTREÁVEL
Tenha visibilidade e controle das versões de cada plano e os responsáveis por cada planejamento
Conheça nossa solução e veja como podemos te ajudar
As soluções da Netpartners garantem agilidade, segurança, acuracidade e escalabilidade em parceria com a plataforma IBM Planning Analytics with Watson.
IBM Planning Analytics with Watson é uma solução baseada em IA para o planejamento financeiro e operacional contínuo e integrado em todas as unidades de negócios de uma empresa, tudo em um só lugar e superando os limites do planejamento manual.
A Netpartners é reconhecida como IBM Golden Business Partner, com foco justamente na plataforma Planning Analytics with Watson, a fim de efetivar a transformação digital de todos os clientes que atende.